Culture Camp engages Sask Polytech students in Indigenous culture and traditions
4 min read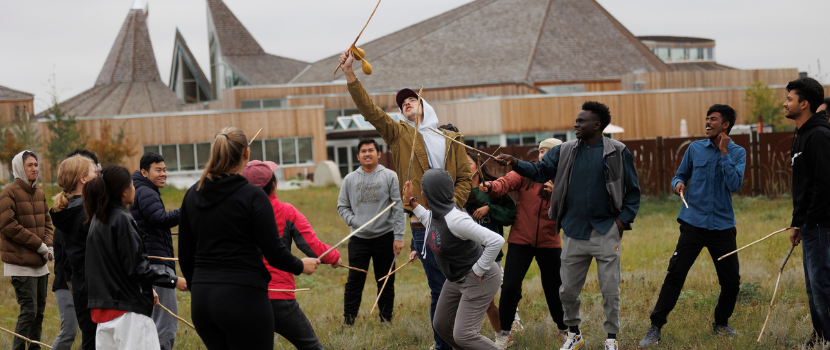 Home
News
2023
Evolving the future of recreation and tourism
Saskatchewan Polytechnic Recreation and Tourism Management first-year students experienced
Indigenous culture through interactive activities during a culture camp at Wanuskewin
Heritage Park on September 11 and 12.
Amy Peters, Diversity and Cultural Foundations instructor, explains it's important
for students to learn about Indigenous culture early in the program, as it sets the
bar for the year. The culture camp at Wanuskewin introduced the students to traditional
techniques to prepare fish and hides. They also played games like double ball, a skills
and endurance-based game by Plains First Nations, which has influenced modern sports.
Misty Ledoux, representative workforce consultant at Sask Polytech, facilitated a
smudging and a Kairos Blanket Exercise to teach participants about Indigenous rights
history.
"It's an interactive activity where you're walking in the shoes of Indigenous people.
It's different from a lecture in a classroom or from reading a book because students
interact with one another. It can be a really emotional experience for students. There's
a debrief after the blanket exercise. We have a lot of good discussion and there's
a lot of sharing. The students appreciate other people's perspectives," she notes.
With the Truth and Reconciliation Commission 94 Calls to Action in mind, the practical
experiences at Wanuskewin help students gain a better understand of Indigenous realities,
traditions and inclusion.
"When you talk about reconciliation, you have to understand the why. For Indigenous
people, the land is so important, it's tied to ceremony, history and language. Having
this understanding helps students be better at the jobs they get after graduation,"
adds Ledoux.
Says Peters, "My goal is to always balance enjoyable experiences to help us remember
Indigenous culture is alive while honouring and recognizing Indigenous history. It's
important for everyone living here to know the context of where they live. We have
a lot of international students and its new information for them."  
After the camp students continued their learning with the 4 Seasons of Reconciliation
course to learn about the history and culture of Indigenous communities across Canada,
including the history of residential schools and treaties. Peters notes it's an intentional
way to prepare students for the National Day for Truth and Reconciliation.
"I hope this sets them up to really understand what September 30 is about. My hope
is that having this lived experience is something that encourages us to look at how
we continue working on the call to actions and how we continue to move forward."
The Diversity and Cultural Foundations class has learning outcomes based on various
cultures while looking at inequalities to prepare students for careers as recreational
programmers, tour guides, tourism leaders or workers in the non-profit sector for
community development. For student Stephanie Ritchie, the experience of culture camp
helped her gain a deeper understanding of Indigenous communities around her.
"We heard Indigenous stories. We participated in a smudging. I had never done that
before. Day two really opened my eyes. We stepped into the shoes of Indigenous people,
so it was different than learning about Indigenous history in a classroom," she explains
before adding, "I love travelling. I spent the last two years travelling and taking
in cultures. I realized I didn't know a lot about the culture around me. With truth
and reconciliation, it's important that we remember and fully understand what happened
in the past and see how we can help."
Recreation and Tourism Management students will continue to visit Wanuskewin weekly
throughout their two-year diploma program. They have access to applied learning and
experiences at the site, which aren't available in a classroom setting. The next event
will have second-year students run some outdoor activities for first-year students.
The day will begin with a land acknowledgment led by second-year students. This is an opportunity for second-year students to put elements they have learned
into practice.
Throughout the rest of the first semester, time spent at Wanuskewin will enable first-year
students to gain a better understanding of Indigenous perspectives on health, wellness
and ceremonies. These exchanges are vital to students and instructors alike.
"I work here in recreation and tourism because I have a strong belief in bringing
people together. This is how we break down barriers, by enjoying time together," says
Peters.
Learn more about Sask Polytech's Recreation and Tourism Management program.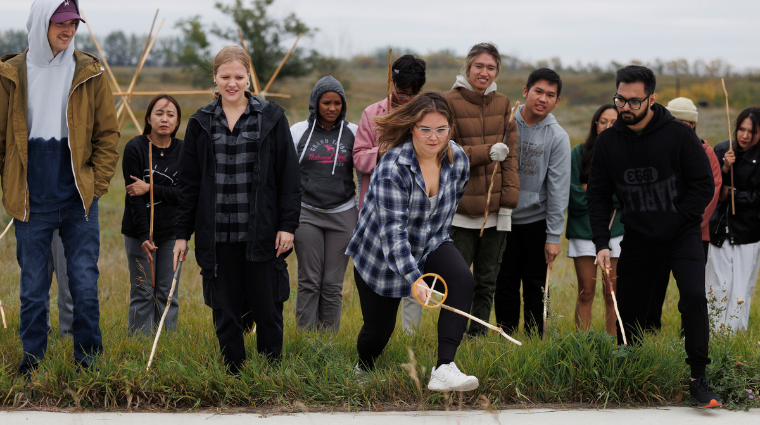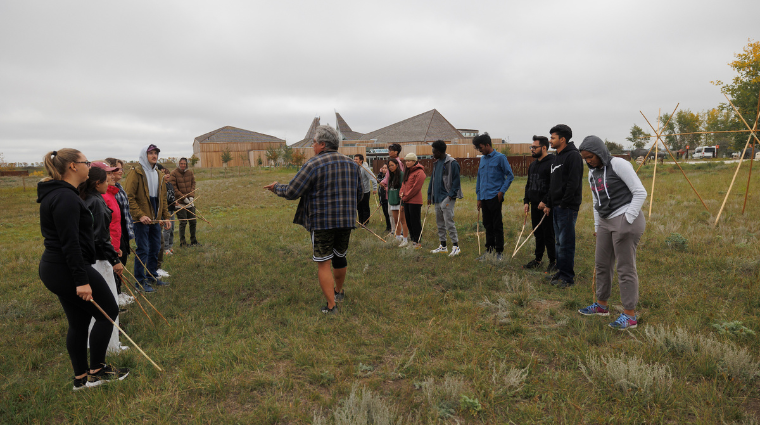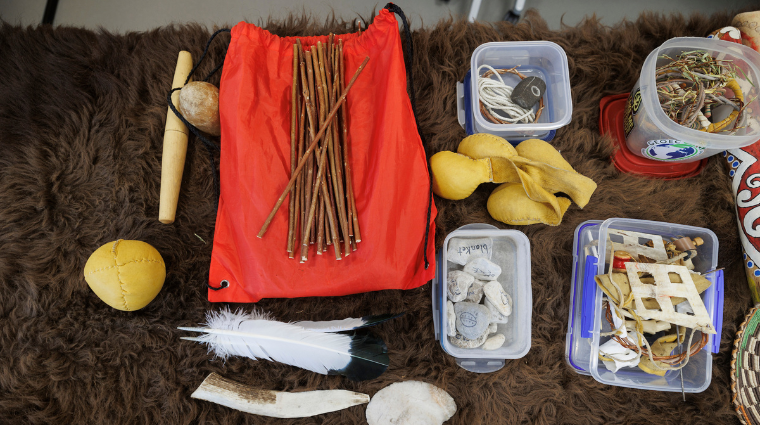 Sask Polytech is encouraging students and employees to wear orange on September 29 to honour First Nations, Métis and Inuit children who survived
residential schools and those who were lost. Sask Polytech is hosting Orange Shirt Day events on Friday to accommodate the National Day for Truth and Reconciliation statutory
day.
---
Saskatchewan Polytechnic is signatory to the SDG Accord. Sustainable Development Goal alignment is one of the ways Sask Polytech is leading the rise of polytechnic education.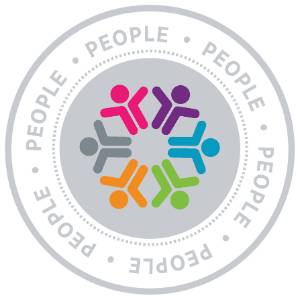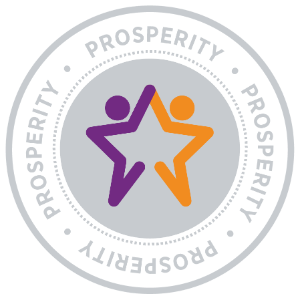 link