Educator Workshop: Modern Shanghai and the Age of Sensationalists: Unraveling the Culture and History of Chinese Modernism
2 min read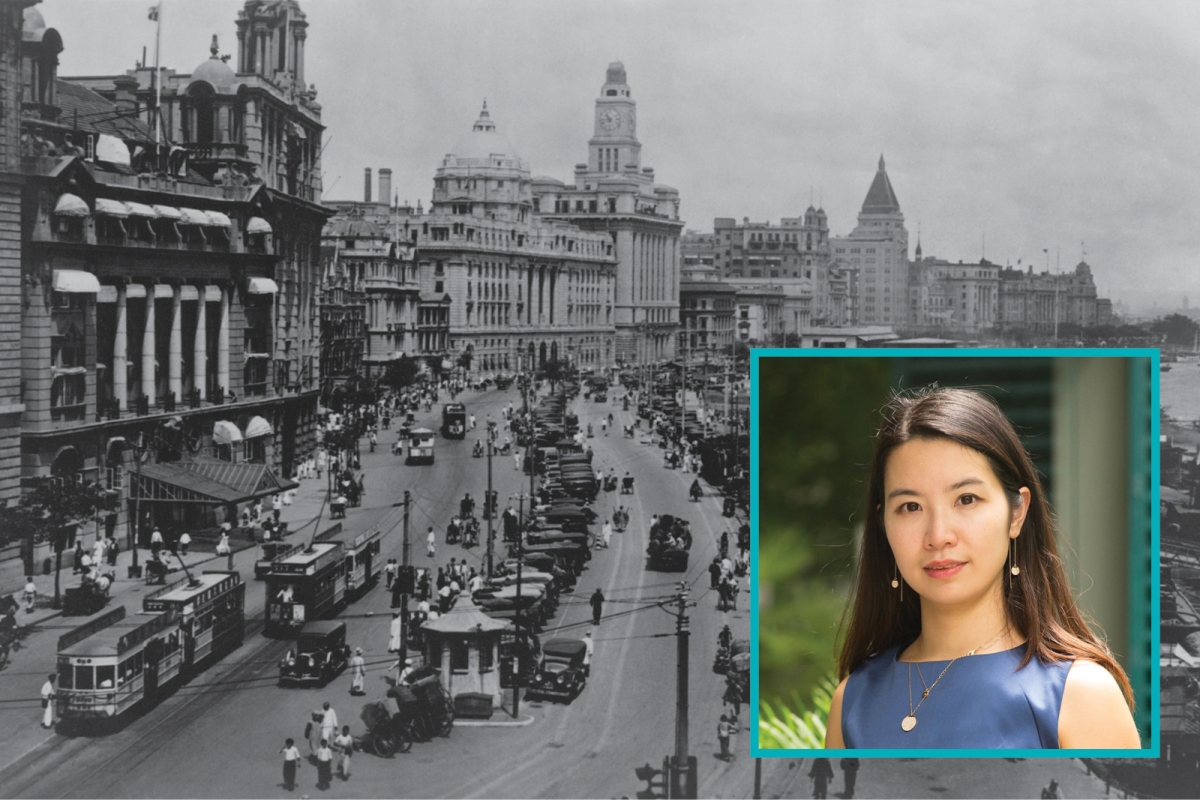 Schedule
Saturday, September 23, 2023
8:30 a.m. Registration and Light Breakfast
9 a.m. Workshop
10:30 a.m. Guided Exhibition Tours
11:30 a.m. Discussion of Classroom Applications
12 p.m. Lunch
---
Join Dr. Melody Yunzi Li in a free educator workshop to delve into the vibrant jazz age, the concept of the modern girl, and the sensationalist writers that shaped modern Shanghai during the 1920s and 1930s.
From the influence of Western influences to the blossoming arts scene, explore how Shanghai emerged as a cosmopolitan metropolis, leaving an indelible mark on China's past and present.
Journey into the enchanting world of modern Shanghai and be immersed in the rich tapestry of Shanghai's history and its lasting impact on the nation's cultural heritage.
Workshop includes a light breakfast and lunch, an educator resource guide with TEKS alignment, a complimentary copy of Tales of East Asian Cities, and educator tours of Asia Society Texas' exhibitions Explore Asia and Tsherin Sherpa: Spirits.
---
About the Speaker
Dr. Melody Yunzi Li holds a PhD in Comparative Literature from Washington University in St. Louis, an MPhil degree in Translation Studies from the School of Chinese at the University of Hong Kong, and a BA in English/Translation Studies from Sun Yat-sen University, China. She joined the University of Houston as an Assistant Professor in 2018.
Dr. Li also was a visiting scholar at Harvard University 2015-2016. Her research interests include Asian diaspora literature, modern Chinese literature and culture, migration studies, translation studies and cultural identities. She is currently working on her manuscript called Transpacific Cartographies: Narrating the Contemporary Chinese Diaspora in the U.S. She has published in various journals including Pacific Coast Philology, Telos, and others. She is also the co-editor of Affective Geographies and Narratives of Chinese Diaspora (co-edited with Robert T.Tally Jr, 2022). Besides her specialty in Chinese literature, Dr. Li is also a Chinese dancer and translator.
Instagram | Twitter
---
Education and Outreach programs at Asia Society Texas are presented by AARP and Wells Fargo. Generous funding also provided by Asia Chemical Corporation, and Mitsubishi Corporation (Americas). Additional support is provided by Cathay Bank Foundation, the George and Mary Josephine Hamman Foundation, and the Friends of Asia Society, a dedicated group of individuals and organizations committed to bringing exceptional programming and exhibitions to Asia Society Texas.
Presenting Sponsors
Additional Support
---
About Asia Society Texas
Asia Society Texas believes in the strength and beauty of diverse perspectives and people. As an educational institution, we advance cultural exchange by celebrating the vibrant diversity of Asia, inspiring empathy, and fostering a better understanding of our interconnected world. Spanning the fields of arts, business, culture, education, and policy, our programming is rooted in the educational and cultural development of our community — trusting in the power of art, dialogue, and ideas to combat bias and build a more inclusive society.
---
---

link