'The uniqueness of who we are': Minnesota's Asian American art renaissance
6 min read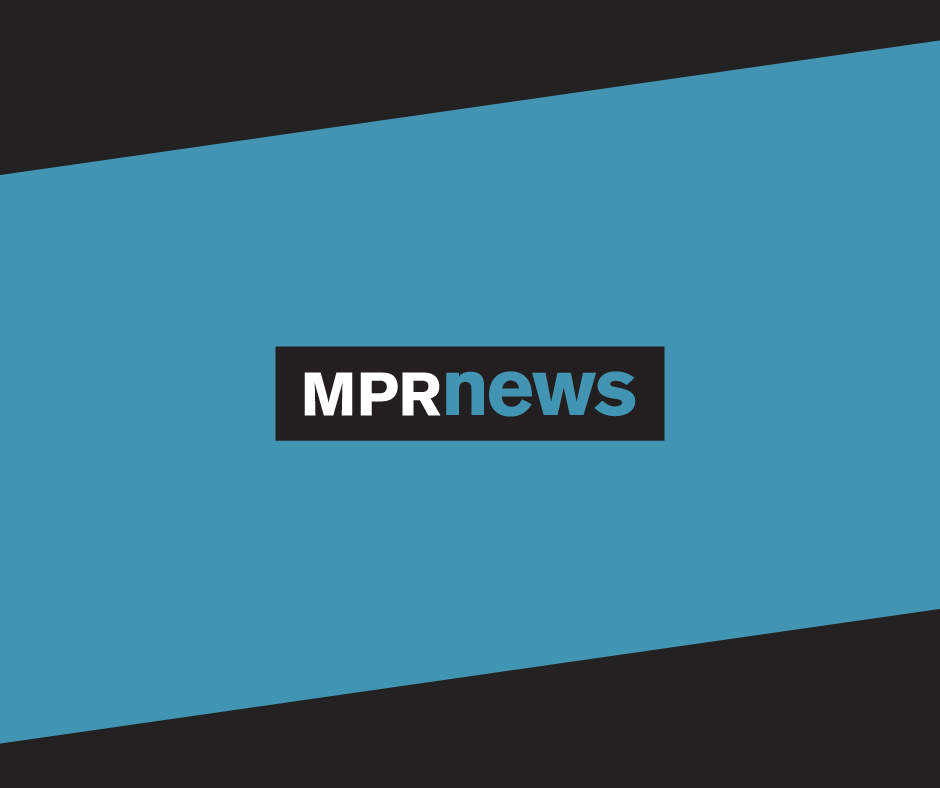 At his Minneapolis home, writer David Mura stands in his sun-soaked living room, peering over past editions of a literary journal. 
"These are two issues of the journal of 'The Asian American Renaissance' with various different writers," Mura explains. The publication was a project created by the Asian American Renaissance – one of many. 
"I think this must be one of the first published poems of Bao Phi," Mura said.  
Poet Bao Phi, author of the popular children's book "A Different Pond," says he misses Asian American Renaissance every day.  
MPR News is supported by Members. Gifts from individuals power everything you find here. Make a gift of any amount today to become a Member!
"I miss it so much," Phi said. "I think people much smarter than me have said before in a better world, Asian American Renaissance would still be around." 
While Asian American Renaissance (commonly referred to as "AAR") closed its doors in 2005, its founding date is a bit murky, as AAR was both a movement and a nonprofit.  
It started when co-founders David Mura and Valerie Lee met to discuss a vision of what Asian American art could look like in Minnesota. In 1991, they both had traveled and engaged with other Asian American artists from across the country.  
"We thought maybe we could have a conference here," Mura recalls. He also remembers that other Asian Americans were hungry for this conference, and often approached him about when it would take place.  
To plan the conference, Mura and Lee convened a cohort of artists for potlucks and informal parties at various people's homes. 
"People would bring various forms of Asian takeout," Mura remembers with a laugh. "And we would just sit down and discuss what we'd like to see in terms of Asian American Art." 
The conference came together in 1992. It was a smash hit. Its success led to conversations about what to do next. In 1993, Asian American Renaissance opened its doors as a fully operational organization.  
In its prime 
After establishing itself as a nonprofit, Asian American Renaissance began its journey as a "pan-Asian arts organization using art as a tool to bring communities and cultures together." 
All arts were welcome and supported by AAR, which held master classes and workshops on dance, visual arts and literature. Additionally, artist grants were offered.  
AAR also hosted cabaret performances multiple times a year, and, at one point, even had dragon boat races on the Mississippi river, using long, canoe-like vessels that originated in China.  
Educator Rose Chu wasn't involved with AAR right away, but she benefited from the programs the organization put on.  
Chu recalls that she wanted to meet people after moving to Minnesota in the early 1990s. "I started doing things that that I probably wouldn't have done," she says. "I was formulating my own cultural identity through Asian American Renaissance." 
Another early member of AAR was Twin Cities playwright and community organizer Kathryn Haddad. She came to know AAR through a writer's group lead by David Mura. While she is Lebanese American, the group's definition of Asian American was expansive.  
"I was impressed, just in awe of the kind of multi-ethnic scene," Haddad remembers. "It was a combination of artists, with lots of different backgrounds." 
Haddad used AAR as a model when founding MIZNA, a literary magazine focused on telling stories from the SWANA region of the world, an acronym that references Southwest Asia and North Africa.  
"[AAR] influenced me to become more of a community organizer than I already was, to create other spaces that would open it up to people that were SWANA," Haddah said. "I feel like it was such a solid foundation of organizing for me to see how it was, how it was so inclusive and how it operated as a space for artists and voices." 
Asian American Renaissance wasn't just a place for art but also for social justice and activism. Perhaps the most well-known events AAR hosted were protests during a touring production of "Miss Saigon" which played at the Orpheum in 1994 and the Ordway in 1999. 
"AAR was never afraid to be political," Bao Phi said. "I think that's what I really admired about Asian American Renaissance and the Asian American artists here was [that] we had a lot of theater artists, Asian American theater artists, who also protested the play completely unafraid that it would ruin their careers."  
For AAR, things ended rather unceremoniously. After a chain of difficult leadership changes, along with funding drying up, the organization closed its doors in 2005.  
The organization's final board chair, Rose Chu, oversaw its closure largely by herself. One of the major reasons she gave for AAR's ending was that past funders found that they could give money to larger institutions to create diversity-based programs.  
"Asian American Renaissance had created a space for us to be visible in the community. And in doing that, other organizations notice, and they realize that, oh, maybe when we do something about playwriting, we've got to include Asian American artists," Chu said. 
"All of a sudden, there's this sense that well, should [AAR] exist? And fundraising became difficult, became very difficult." 
A continuing legacy
Even though AAR no longer exists its impact can still be felt, according to Mura.  
Writer Ed Bok Lee says the AAR gave him confidence in knowing there is an Asian American concession that existed outside a specific ethnic line.  
"When we did these readings … there were people of Asian descent from many different backgrounds, they just got it in a way that other audiences, even if they were curious were not fully getting it," Lee said. "That kind of familiarity, and acceptance and support, I think is crucial to a writer coming up, especially a writer of color." 
Lee also points out that while he fondly remembers his time with AAR, he was a writer well before his involvement with the organization and other things like the Hong Kong film industry may have had a larger impact.  
"I guess I'm still processing what the impact of Asian American Renaissance with its base, its audience, its platform, and its support network did for me." 
Bao Phi agrees with Lee that AAR was not the only force influencing or uplifting his work, but also shines a light on what made AAR unique.  
"I think what was really important about [AAR] was that they were pan-Asian, right, which I think is important to our cities, that it was local," he said. Phi, who works in philanthropy shared a staggering statistic: 
"For every $100 in philanthropy, only four cents goes to an Asian American-led organization."  
Phi added that most Asian lead organizations in his view are more focused on an aesthetic, rather than AAR's pan-Asian, interdisciplinary vision.  
"The focus was really on us … they prioritized us, like Minnesota, Asian American artists, and the uniqueness of who we are and what we can bring," he said. "I miss that about AAR. Where across disciplines, Asian Americans, a pan-Asian community could meet, and gather and build." 
link