The Walters Unveils Landmark Reinstallation of its Asian and Islamic Collection
2 min read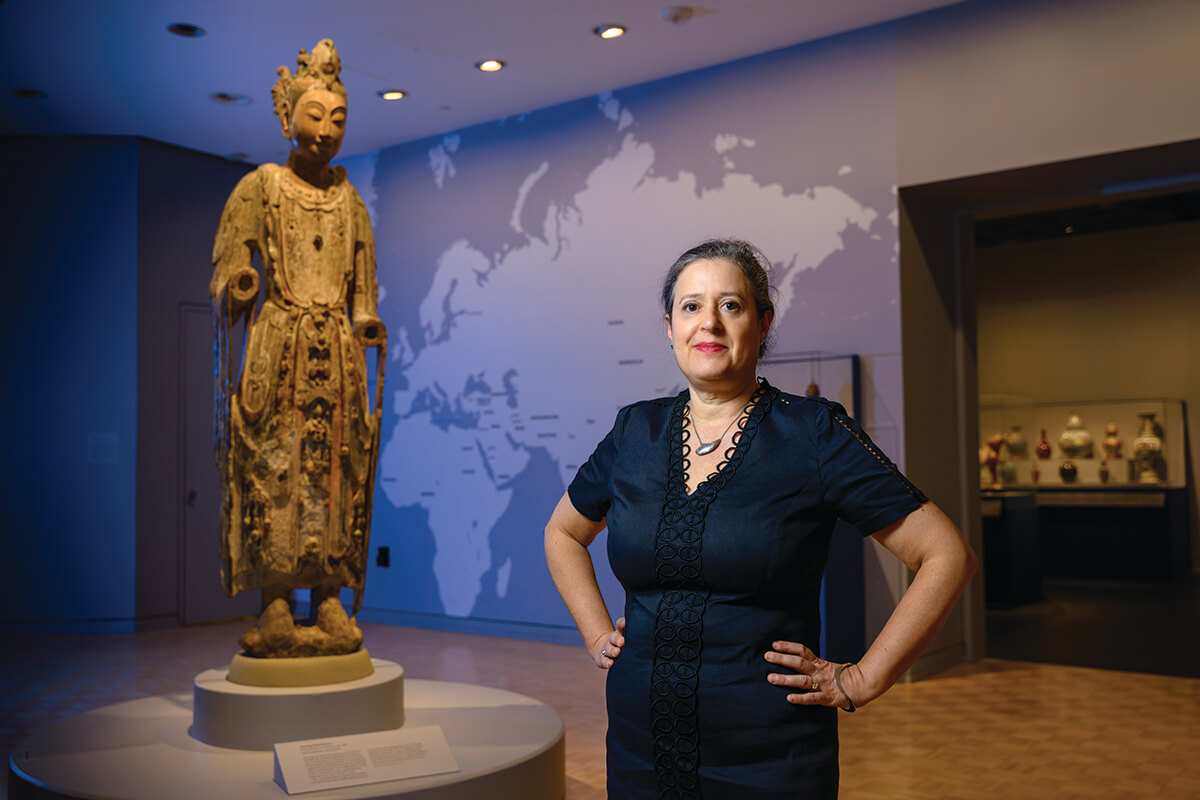 The Walters Art Museum's stunning collection of Asian art spans some 5,000 years and 900 works, stretching across Japan, Korea, and China to India, Nepal, Tibet, Myanmar, Thailand, and Cambodia. The Walters is also home to one of the richest collections of Islamic art in the U.S., comprising 1,200 objects mostly from Persian, Turkish, and Mediterranean cultures, as well as Islamic South Asia.
With an opportunity presented by a restoration of the Hackerman House, the previous home to much of its Asian and Islamic collection, along with a reexamination of the museum's longtime centering of its European work, the Walters recently unveiled a landmark reinstallation of its Asian and Islamic collection that encompasses the museum's entire fourth floor.
Led by Adriana Proser, the Walter's chief curator of Asian Art, Dany Chan, the museum's associate curator of Asian Art, and guest curator Ashley Dimmig, a former postdoctoral curatorial fellow in Islamic Art, the exhibition brings together diverse regions and religious and artistic practices in a sweeping show that highlights their interaction and influence upon one another.
Notably, visitors will also encounter a Japanese digital animation of nature and a mixed media meditation piece from MICA graduate Lingling Lu, pointing to the ongoing influence of Asian art in the West.
We recently caught up with Proser to discuss the reimagining process, curation of the exhibit, and some of her favorite works.
I went to see the new exhibition late one afternoon and was so enthralled by it that the guards eventually said, "We're getting ready to close, you're welcome to come back tomorrow. We open at 10 a.m." And I did. I came back the next day.
Well, that's great. You know that warms a curator's heart.
This new installation of the Asian and Islamic collections was years in the making. Can you describe the reimagining process a bit?
When I came for my interview [three-plus years ago, from New York's Asian Society], they were already talking about the project and about this idea of movement of artworks across cultures and between Asian countries and Islamic countries, and also, beyond that, with places in Europe and Africa.
That's it. It's that the movement within the installation across geography and eras that is enlightening and rewarding. It also feels natural and seamless. Not at all like you're just moving from one object, painting, or sculpture to the next.
I think what made this project unique and successful was that. From the get-go, we were trying to make sure that, as much as possible, we were looking at the various components of the project as a whole.
link