Tradition, culture highlighted at UMANI Festival
3 min read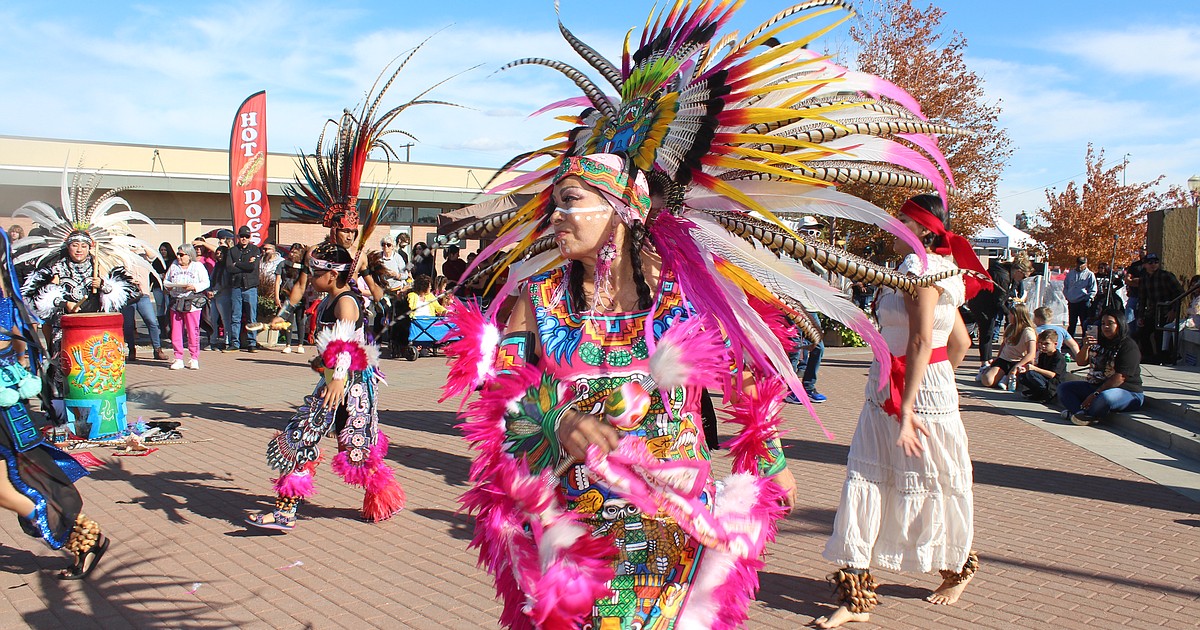 MOSES LAKE — Radel Llamas said the game was part of his childhood, but he hadn't played it in a while.
Llamas wound the string around the brightly colored top and explained the goal was to make the top, called a trompo, do what he wanted it to.
"You want to get it dancing," he said.
That part was relatively easy. He snapped the string and the top spun across the bricks in Sinkiuse Square.
"El puente, that's what they call it," he said. "That was our internet back in the day."
The hard part was keeping the top contained to the metal rectangle on which it was supposed to dance. It might've been the string – Llamas went back for a new one.
The second annual UMANI Festival Saturday featured games, music, food, a car show and other things to see and do, all highlighting the many cultures of Latin America. It also commemorated the contributions of Latin American immigrants and their descendants.
Eduardo Cortes, director of Wenatchee High School's Mariachi Huenachi, pointed out the mix of Latin culture in his own group. Mariachi is an integral part of Mexican tradition, but his group includes students from Guatemala, El Salvador and Bolivia.
The UMANI Festival gave people the opportunity to see some of those different traditions.
"I think it brings the community together, and it brings an awareness of different cultures," Cortes said.
Allied Arts Director Shawn Cardwell said that was the goal, to show what Latin culture has brought to the United States.
"It's by us, for us," she said.
The lowrider car show brought clubs and car enthusiasts from around Eastern Washington, Walla Walla and Spokane among them. Llamas is a member of the Malditos of Moses Lake. Paul Carney of the EDUBS C/S car club, also of Moses Lake, said lowriders date back to the 1940s and 1950s and racial tensions in Southern California. The cars were a way for Latin youths to set themselves apart from their contemporaries after other ways were taken away.
"It has a lot to do with culture," Carney said.
Carney was one of the judges for the show, which also included Jim Anderson, Chris Rocha and Ezzy Pina.
Lowriders do appeal to car guys and girls from everywhere. Jason Pastor-Oneel, Walla Walla, inherited his 1981 Buick Regal from his uncle, who told him to maintain it and never get rid of it. He's followed his uncle's advice.
"We put a lot of love and a lot of pride — and a lot of ourselves — into our cars," Pastor-Oneel said.
West Third Street was lined with cars, some tilted at remarkable angles to show off their hydraulic chops. Many sported elaborate, colorful paint jobs.
"Lowriders and artwork — they're synonymous with each other," Carney said.
Mariachi Huenachi brought the Corazon de Mexico dance group, dancers whirling in bright skirts to mariachi music. CeAtl Tonalli, based in Seattle and Yakima, performed dances that would've been part of Aztec festivals and rituals. The group's leader said its members try to represent the generations that kept the traditions alive.
Cheryl Schweizer may be reached via email at [email protected].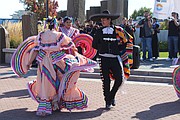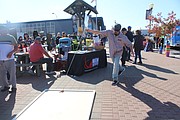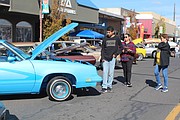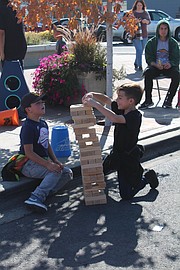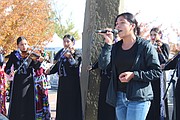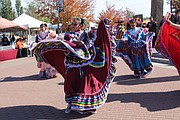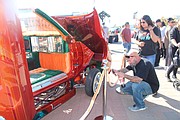 link