Uwajimaya's Commitment to Asian Culture in Seattle
3 min read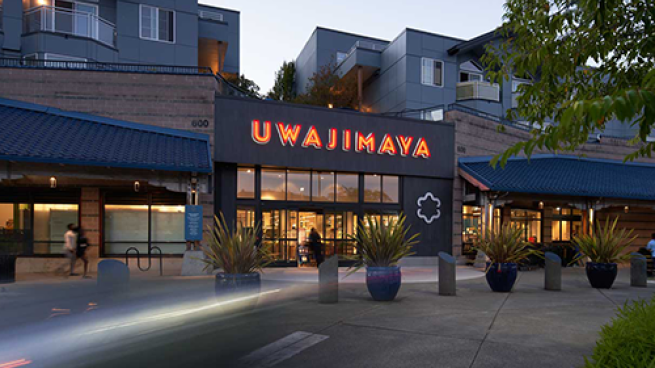 Grocery stores provide an essential service to millions of people, helping meet the basic need of feeding ourselves and our families. But beyond this fundamental offering, grocers often have an outsized impact on the areas around them. They can serve as gathering places, sources of culinary inspiration, and reflections of cultural and social environments. They offer a give and take of influences that represent the pulse of communities.
Seattle's Chinatown-International District (CID) has been the cultural nexus for the city's Asian American community for more than 100 years. The area has given rise to countless businesses that have served as purveyors to and cultural touchstones of generations. Situated just south of Seattle's downtown core, it also is a favorite spot for tourists and locals of all ethnic backgrounds to experience the delicacies of other cultures.
[Read more: "Canada's Largest Asian Supermarket to Open 1st Store in U.S."]
Like many urban areas, the CID has felt social, political and economic impacts. Challenges such as crime, theft and homelessness have stressed many area businesses. Surrounding development pressures are also creeping in, with some erosion of historic influences. This year, the National Trust for Historic Preservation's annual list of America's 11 Most Endangered Historic Places includes Seattle's Chinatown- International District.
One stalwart of the community, however, is Asian grocer Uwajimaya, whose first store opened in nearby Tacoma, Wash., in the 1920s and later relocated to Seattle. The flagship Seattle store has been a beacon in the CID for more than 75 years. As owners sought to reimagine the store through a recent redesign, they were determined to place equal value on honoring the neighborhood's history and securing its future. Uwajimaya planned a future that redoubled its commitment to the neighborhood.
Harmonious Combination
Working with the executive leadership, merchandising and store leadership teams, the collaborative design team of Cushing Terrell and Hoshide Wanzer Architects provided brand integration and store-planning services to revitalize the historic Chinatown-International District store.
Store leadership engaged in cultural outreach with a brand anthropologist to truly understand what the community was looking for before embarking on the renovation. Results were discussed among leadership and design partners, with the goal of harmoniously combining what might seem like disparate goals.
Key focus areas addressed through store design included the following:
Invite explorers to try new items. One goal of the market design was to reach a broader audience and to educate that audience on the options available in Pan-Asian cooking. Design solutions included organization of the store, informational signage and wayfinding, and inspirational ideas. The new layout had to be more easily understood by new customers hoping to discover Asian cuisine as well as housewares and health and body care offerings. Sight lines were opened, and access to grab-and-go selections was improved.
Maintain loyal shoppers. Repeat customers who embraced the look and feel of the store had been foundational to the business, so owners needed to apply thoughtful, impactful changes to the store environment without departing from Uwajimaya's unique character. Design solutions involved conveying value, maintaining a variety of options and organizing the store to improve the efficiency of their shopping experience.
Celebrate core, fresh offerings. Uwajimaya is known for offering unique items such as Japanese baked goods, Hawaiian musubi, and Japanese sake and sashimi. Design solutions centered on highlighting Asian-inspired raw ingredients in produce, meat and seafood, and experiences within each. A key addition was a Bussanten space, which is like a fair or market, showcasing goods and specialties. In a move that aims to appeal to new and longtime customers alike, Uwajimaya enhanced experiential retail through multisensory customer interaction at the sashimi-cutting station, barbecue duck-cutting station and food demonstration stations.
Maintain and enhance store security and deter theft. Security and loss prevention were enhanced by redirecting traffic flow and circulation, as well as by improved sightlines throughout the store.
As grocers respond to changing consumer preferences, new technology and socioeconomic factors, the ones best positioned to thrive are those that can be a bridge from past to future, honoring cultural foundations and creatively introducing them to a new generation. 
Flagship Uwajimaya Store in Seattle
link